Kettlebell Exercises Illustrated
We've now added instructional illustrations to our Kettlebell Exercise guides.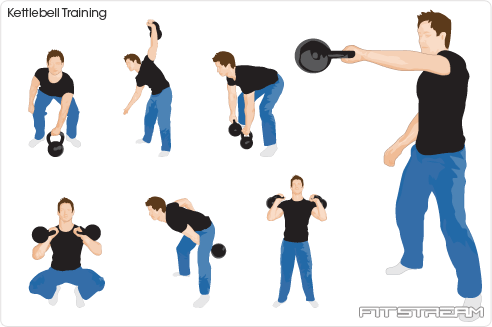 Visit our kettlebell exercise directory now for exercise instructions, hints and tips, and example images.
We cover a range of kettlebell exercises to help build your workout like the Kettlebell Swing, Bent Over Row, Kettlebell Squat, Turkish Get-up and we're adding more all the time.