Blog entries in 2012/05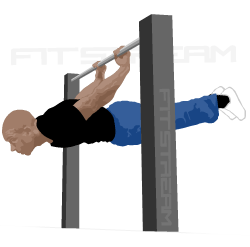 Lately we've been spending a lot of time building up our exercise and workout databases and you'll see a distinct focus on bodyweight movements. Here are some of the recent additions -
Exercises
Workouts
Bodyweight training is really something that captured our interest in 2011 and will be a focus of ours in 2012. The strength gains are phenomenal, the exercises extremely challenging, requiring perserverance and study of progression exercises that really have made us think differently about the way we train. It builds a lean, yet muscular physique and teaches you how to control and manipulate your bodyweight.
Keep your eyes open for further additions to these databases and in the coming months we'll be building some new features into these directories too, hopefully building a resource that can really help support your training.
Feel free to send us any thoughts or suggestions to admin@fitstream.com and we'll do our best to accommodate.